On Friday, Year 5 & 6 travelled to Burnley College to take part in a multi sports event. The pupils engaged in a variety of activities led by their level two sports coaches. The sports were football, rugby, rounders, boxing and climbing.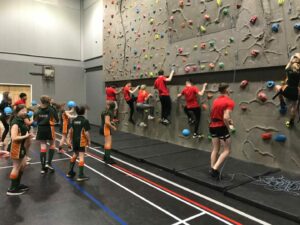 Each and every pupil was fully involved and worked very hard. The pupils showed a very mature attitude when offering the students feedback on their sessions.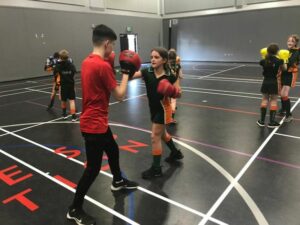 We finished off with climbing and blundering challenges. The classes loved playing hang time (dodgeball whilst bouldering) and challenging each other to putting on their hoodies / jackets whilst staying on the wall.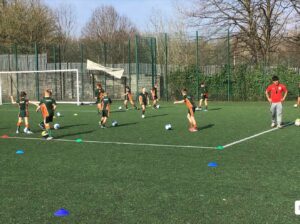 The students from the college will come to Oakhill for a return visit on Thursday 21st April 4-5pm to give them additional training in a new environment. Our pupils are very much looking forward to the second event.