Reception celebrated Earth day on Friday by making butterfly-friendly seed bombs.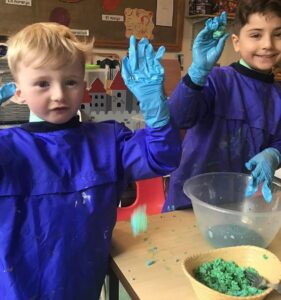 They tore up scrap paper to make the papier maché base, added seeds and food colouring and made them into mini globes.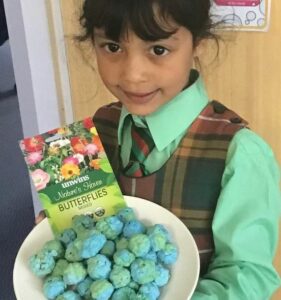 We are going to plant them at home and at school – we hope the butterflies like them!