This week Oakhill had the exciting opportunity to take part in the Queens Commonwealth Baton relay.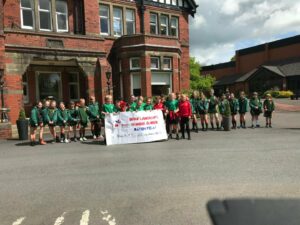 The baton has made its way around the World visiting the 11 Commonwealth nations from Australia where the 2018 games were held to Birmingham, where this years games will be hosted.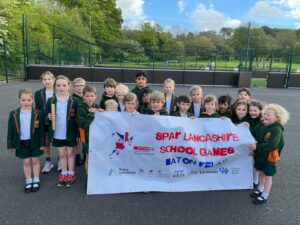 The baton shares the message of the Commonwealth principles which are humanity, equality and destiny. All of which match our school ethos, therefore it was important that we took part.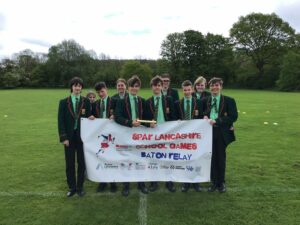 Year 5&6 received the baton with a huge applause from Barrow Primary school on Wednesday afternoon.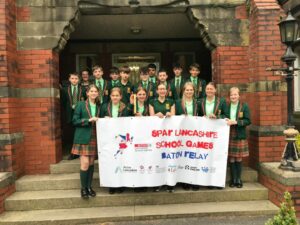 Then we were lucky enough to keep the baton over night in school which meant that we could do our own mini baton relay.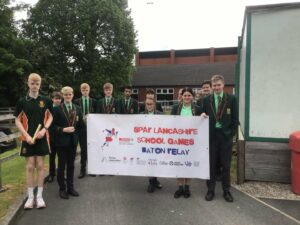 The baton visited every class from pre-school to Year 11. Before our elite running squad took it on its next leg to St.Augustine's school on Thursday morning.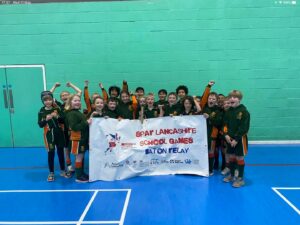 Where they were met by huge crowds and a brass band! Our runners ran with their school around their running track before passing the baton on.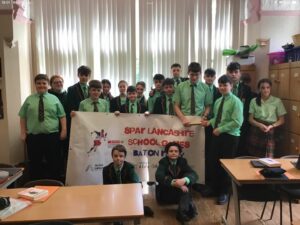 This was a wonderful experience and one for all at Oakhill to remember.