Day One at wonderful Waddow Hall. All the children have settled in really well and have enjoyed an afternoon of Bush Craft activities and Archery.
They had a go at building shelters , lighting a fire and learning survival skills. They finished the session applying war paint from the charcoal in the fire pit. The leaders of the archery session were very impressed with the manners and maturity from all the children and at how skilful they were.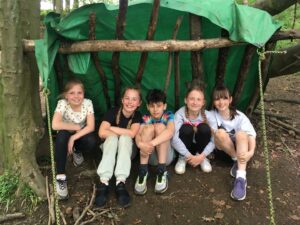 Nearly everyone had seconds and even thirds at dinner! Pasta bolognaise and chocolate sponge pudding went down a treat. Ball games out on the lawn and some mind games back inside were followed by eyes shut and lights out. All the children and staff are very impressed with their rooms (especially Mr Edgar with his double bed!).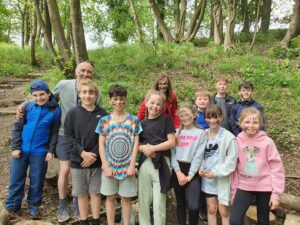 News of a win for Liverpool put a smile on a few faces
We're all looking forward to a full day today in the sunshine