Last week the children in nursery and prep were visited by a travelling farm, and although the weather wasn't very kind, great fun was still to be had.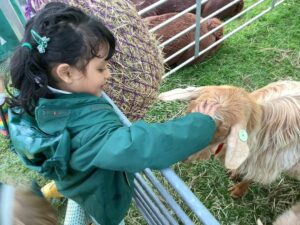 Ian, the farmer, brought lots of different animals such as a tortoise, chickens, rabbits, Guinea pigs, ducks, ponies, goats, sheep and alpacas too.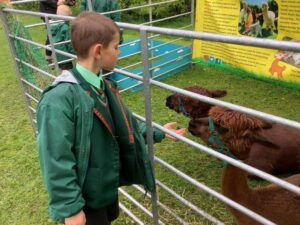 The children were able to carefully touch the animals, learn all about them and they even got the chance to give some of the animals a hair brush!