The Oakhill family celebrated Her Majesty's Platinum Jubilee with a week of festivities. In Nursery children decorated crowns, dressed up at royalty and welcomed parents for Stay and Play events.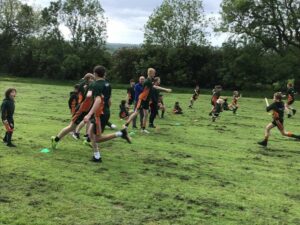 Senior pupils had been making some beautiful art in tribute to the Queen, including a sash of the Queen's favourite things and this was displayed all week in school.  In Prep pupils decorated eggs and held their own red, white and blue non-uniform day before joining Senior Pupils in a good old fashioned 'Sports Day'.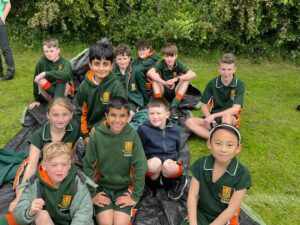 Parents were able to watch pupils in mixed teams from Reception to Year 11 undertake events such as the "Dressing up as the Queen" race and egg and spoon.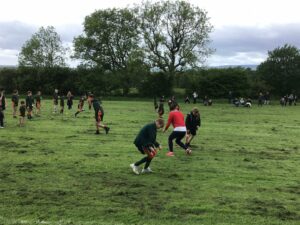 The winning team was 'Willow' (with all 10 teams taking the name of one of the Queen's corgis).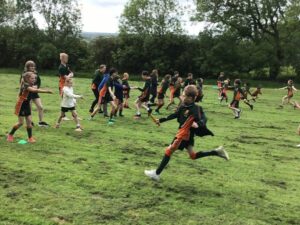 Following the sport, pupils and parents all enjoyed a street party with ice cream and cakes, tea and scones, accompanied by the wonderful music of Mr Geldard.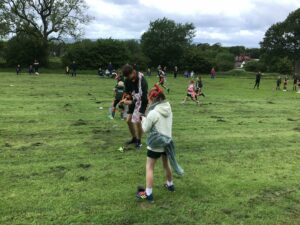 The afternoon ended with the National anthem and a fitting tribute to thank her Majesty for her service to the nation.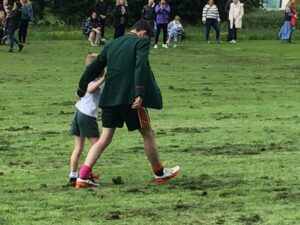 The money raised from the non-uniform has been given to the British Legion and a tree will planted as part of the Queen's Green canopy. Thanks to all who helped pull the events together and a special thanks to Mrs Brett for knitting 20 Queens, given as prizes in Nursery.