Our year 3&4 athletes recently put in a sterling performance at the Quad kids borough competition at Wilson's running track. Each of our athletes competed in a 50m sprint, 400m run, vortex javelin and long jump. On the day we had a full team of boys but we're unfortunately short of three girls due to injuries and absence. However, we didn't let this faze us.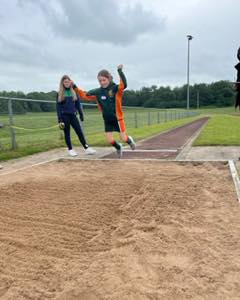 We still went and gave it our all! The team opened the commonwealth event representing England in the opening ceremony then took part in their 4 events. Each and every pupil gave their all and gave each other support and some insightful motivational talks throughout.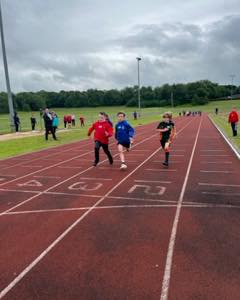 All came in the top three of their individual heat races, so it was very exciting waiting on the results! Oakhill we're awarded bronze medals and it was commented that had we have had the full team of girls we would have most definitely have taken gold! Well done team, you were amazing on the day! We can't wait to see you continuing to chase your potential in the coming years!