On Friday Key stage one took part in dance activities during their lunchtime multi skills session.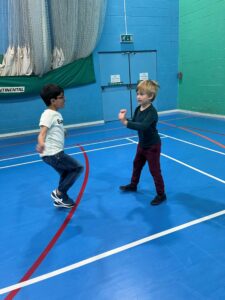 The group had so much fun playing dance related games to their favourite music. Pupils moved freely expressing themselves to different styles of music.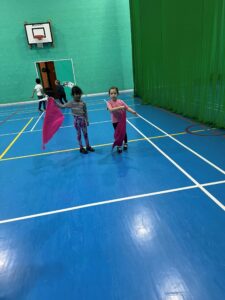 We then worked on mirroring in pairs, where there was some lovely independent thinking and interpretation shown through dance.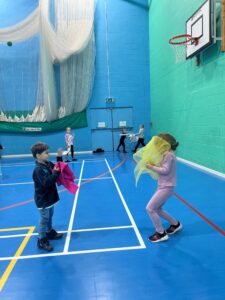 Finally, we added in props of strips of material and foil to extend our movements and change the flow of the dance. Everyone had so much fun, we plan to spend more time on dance in the coming weeks.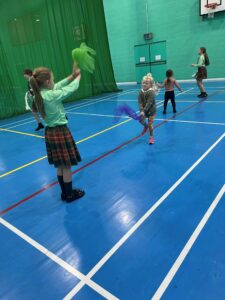 The year six girls were a fantastic help within the group and led a final choreographed dance that lower prep followed to finish off the session. Well done girls!