Yesterday 10 of our prep pupils competed in the Ribble Valley Cross Country race. Our girls team of 4 runners made a fantastic start, there were 135 girls that completed the race and all of ours game in the first 45 so well done girls. Specially mentions must go to Annabel & Ivy who finished in the top 25 meaning that they qualify for the Lancashire schools championship race next year. Our girls team came 8th place out of 29 teams entered.
In the second race 6 of our prep boys competed, applying fantastic effort and all finishing within the top 60 of the 160 field of runners.  Some amazing determination and grit were shown in a fast paced race.  After our boys positions were tallied they were placed 9th out of 29 teams.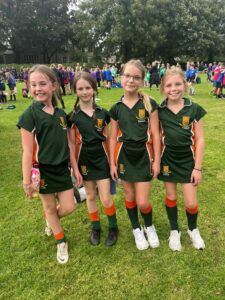 Overall when the whole teams results were combing, Oakhill were placed in 7th position out of the 29 teams. A great result against much larger schools. Well done to all involved!