Last Thursday, a group of 20 Senior pupils headed to Wilson Playing Fields to take part in the Hyndburn and Ribble Valley inter-schools cross country competition.  This involved taking on a challenging course competing against all secondary schools in the borough.  First up were the Year 7 girls who took on a one lap challenge, with Emily leading the pack finishing in a commendable 35th position, closely followed by Mya, Eleanor, Halle and Maisie.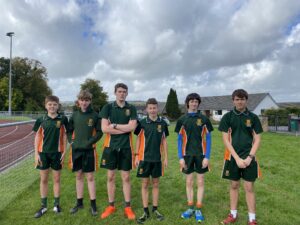 The boys followed soon after with Haris taking first for Oakhill followed by Spencer and Thomas.  Our Year 9 team then took on the 2 lap course; Emma bravely taking on a solo challenge to a strong finish in 32nd place, followed by the boys with Jack achieving an incredible 7th place, and Aiden, Jensen and Joel persevering to run to the last minute.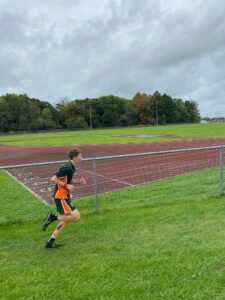 Finally our Year 10 and 11 boys took on the the 3 lap course; Finlay maintained a determined pace throughout and took a superb 5th place, followed by George, Noah, Charlie, Noah and Arthur.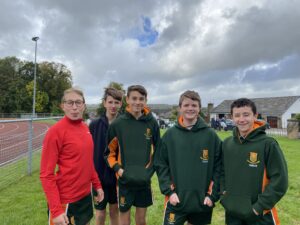 Well done to all runners who showed determination and sportsmanship throughout and special congratulations to Jack and Finlay who have now qualified to compete against other Lancashire schools next year, having finished in the top 8.  Best of luck!