Year three have turned into science researchers this week.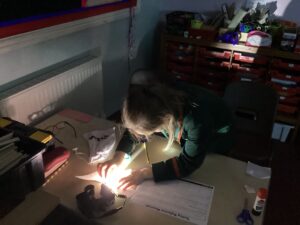 They have been investigating reflective materials, as they have been tasked with designing a new school bag with a reflective strip on it.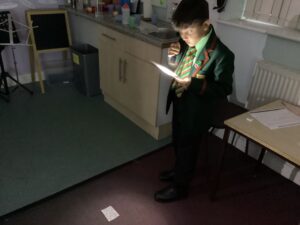 They tested out six different reflective materials under test conditions involving a near black out of the classroom!
They then narrowed their choices to those that seemed to work well. Next week the children will then begin designing their bag and its new reflective strip. Well done researchers!