Last week moon rocks and meteorites landed at Oakhill by special delivery from the Science and Technology Facilities Council through their Borrow the Moon scheme.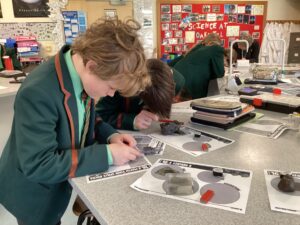 Pupils from all year groups got hands on experience of rocks from space and investigated their densities, crystal formation and magnetic properties. Even pupils who had joined us for the Year 6 assessment day got the chance to observe the samples.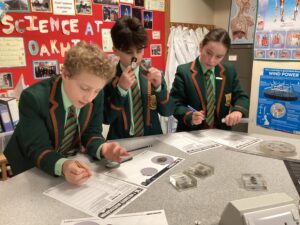 A great learning experience for all and in particular the separate science Year 10 and 11 pupils who will be build on this knowledge by visiting Jodrell Bank this week.