The Twitchers (Birdwatching Club) have been looking after our feathered friends today by making bird feeders out of plastic milk bottles.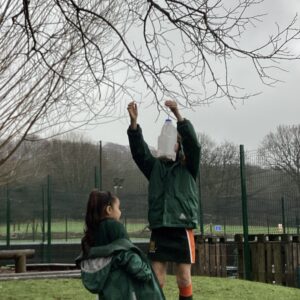 Using scissors to cut two large holes in the bottle and a small hole in the lid the feeders soon took shape.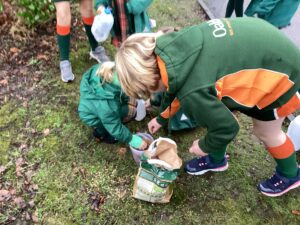 Working in pairs the Twitchers decided the best place to site their feeders for the benefit of the different birds sighted by themselves.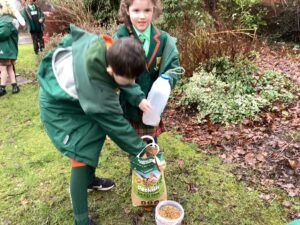 The Twitchers used a wild bird food and mealworms mix as a tasty treat with some Twitchers using just the bird food.