February 2nd is an especially exciting day in France as La Chandeleur is celebrated. The Catholic religious holiday is exactly 40 days after Christmas, but it also has origins in an older pre-Christian holiday celebrating the harvest and marking the midway point of winter.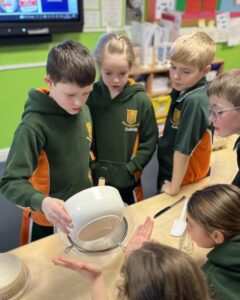 Children in Years 4 and 5 were keen to take part in this important tradition by making their very own pancakes. They started by translating the ingredients from a French recipe and then watched someone in France making pancakes.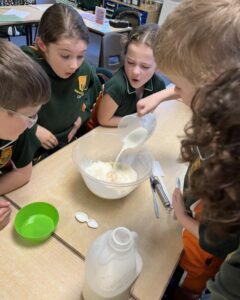 As you can see from the pictures, they had a great deal of fun!